Fast Lap is well known circuit based event in three
Baltic states - Lithuania, Latvia and Estonia.
It kicked off in 2008 as a simple track day and during few years it evolved to well known Time Attack competition. Last year we have added one more option for our racing enthusiasts - Fast Lap Race.
Each season we have at least four events. Each event takes place in different track across Baltic states.
All Fast Lap entrants are divided into two groups: Street and Pro. We allow only Semi Slick street legal tires like Toyo R888 or other brands.
Fast Lap values: quality, constant improvement, honesty and accountability in everything we do.
We gather around
80 cars
during each event only in Fast Lap competition and around 25 cars during Fast Lap Race. Each year we have more than 120 unique participants.
This makes Fast Lap most popular event in our country among amateurs and professionals!
For first impression about Fast Lap let's watch the
galery
video
video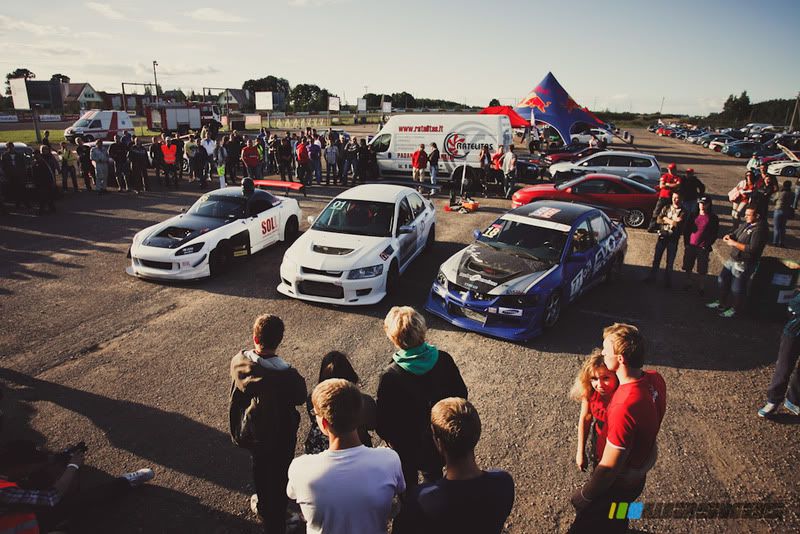 2012 Fast Lap calendar
Kaunas (Lithuania), May 5th, 2012
Track characteristics:
Length – 3350 meters;
Direction: anti-clockwise;
Mountainous relief. Locals call it "little Nurburgring";
Riga (Latvia), June 23rd, 2012
Track characteristics:
Configuration – "moto" track;
Length – 3380 meters;
Direction: clockwise;
Twisty, hilly relief, fun to drive;
Ahvenisto (Finland), August 11th-12th, 2012 (non-classified stage)
Length – 3040 meters;
Direction: clockwise;
Mountainous relief, nice tarmac and beautiful nature;
Average 129 km/h speed;
Highly recommend to ride in this top quality and one of the best Finnish tracks.
Kaunas (Lithuania), September 29th, 2012
I am personally inviting
timeattackforums.com
readers to Fast lap 2012.
If you know who might be interesting please share this message!!!
2012 Fast Lap presentation
If you have any questions PM or
info@fastlap.lt
www.fastlap.lt
Fast Lap | Facebook